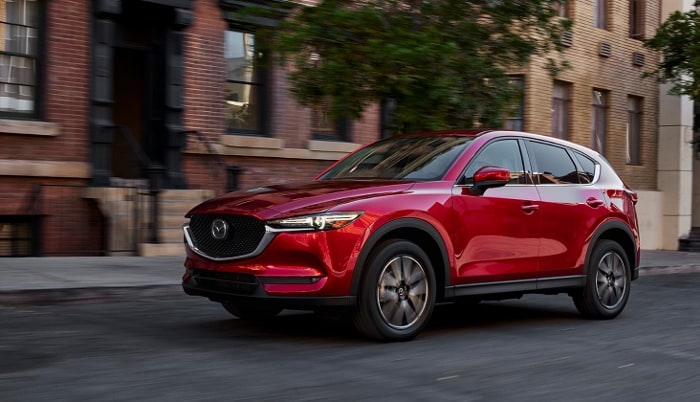 Can you believe we're already approaching the end of summer? The end of the season may make you sad to see the warm weather and sunshine go, but we've got a great reason to stay happy this time of year here at Heritage Mazda Bel Air. It's our Red Hot Savings Event!
The end of summer is a super time to get a new Mazda car or SUV such as a new 2017 Mazda CX-5. It's one of the most popular crossover SUVs out there and for good reason. For example, just take a look at its elegant and modern styling, highlighted by distinctive curves and athletic lines. It's especially attractive decked out in its gorgeous available Soul Red Crystal Metallic paint, which uses a three layer process to capture and reflect light and enhance the muscular and graceful contours of the 2017 Mazda CX-5.
There are tons of great ways to enjoy the 2017 Mazda CX-5 during this time of year. The end of summer means leaves start changing colors, temperatures become cooler, crisper, and arguably much more enjoyable. It's an ideal time of year for driving and taking trips to see all the natural beauty around our area. And for many, the coming start of the school year means tons of fun activities to enjoy as a family or with friends.
We make the end of summer an attractive time to get a new Mazda CX-5 as well, with our fantastic Red Hot Savings Event, going on right now! Just look for the color red among our inventory of amazing Mazda cars and SUVs to find excellent savings on your next new 2017 Mazda CX-5!
So if you're down about summer coming to an end perhaps sooner than you would like and sooner than you expect, don't fret. Stop in to check out our selection of Mazda models near Aberdeen, MD, and take advantage of our Red Hot Savings Event today!