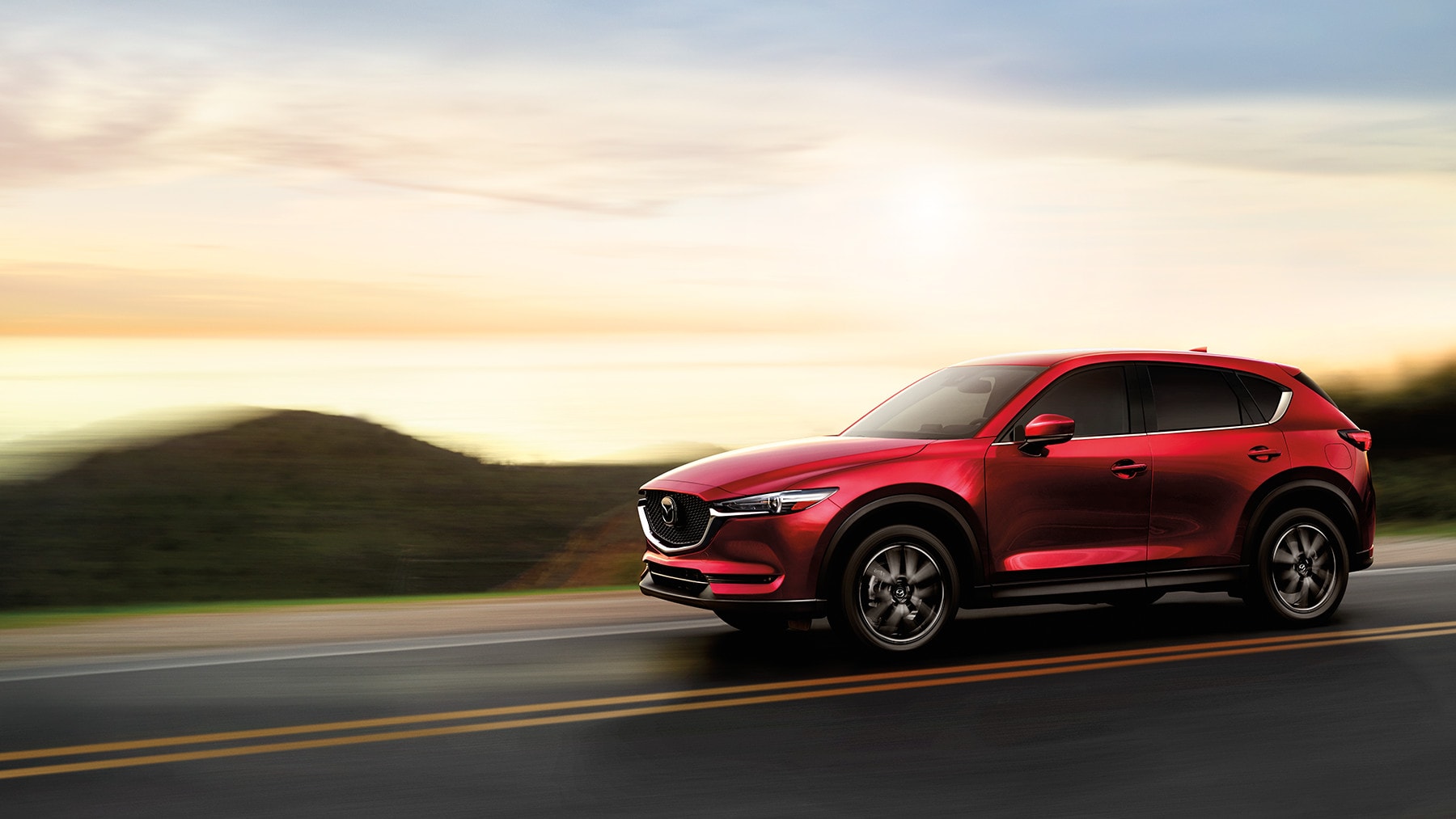 If you've been paying close attention the auto industry in recent years, you've probably noticed that more drivers are opting for crossovers and SUVs. At Heritage Mazda Bel Air, we know that we have the larger vehicles that drivers here in the Lancaster area are searching for. One of our favorites is the 2017 Mazda CX-5, a model that offers the cargo space and features that your whole family can appreciate. Now the 2018 edition is on its way to dealerships, and it looks like this crossover is even better for the new model year.
One of the big features coming to the 2018 Mazda CX-5 is cylinder deactivation. Depending on what kind of vehicle you're driving, the engine found under the hood could have a different number of cylinders. This new crossover comes equipped with a four-cylinder engine, and when some of those cylinders aren't needed they can be shut down. That means that the engine will consume less gas, but it'll be ready to go again once you want to push this Mazda model to its limits.
Each trim level will also come with some other standard features for the new model year. The Mazda CX-5 Sport, the base trim, will offer technology like Blind-Spot Monitoring and luxury features like a leather-wrapped steering wheel. The Touring trim level will come standard with a whole suite of safety features, including Lane Departure Warning, and Adaptive Cruise Control. No matter what you're searching for in a new crossover, we think that you'll find a lot to love about the 2018 Mazda CX-5. We can't wait until it arrives at our dealership!
So if you're in the market for a new SUV, talk to our Mazda dealers in Maryland today. We'll make it easy to find a new or pre-owned model that you'll love. We hope to see you soon for a test drive!