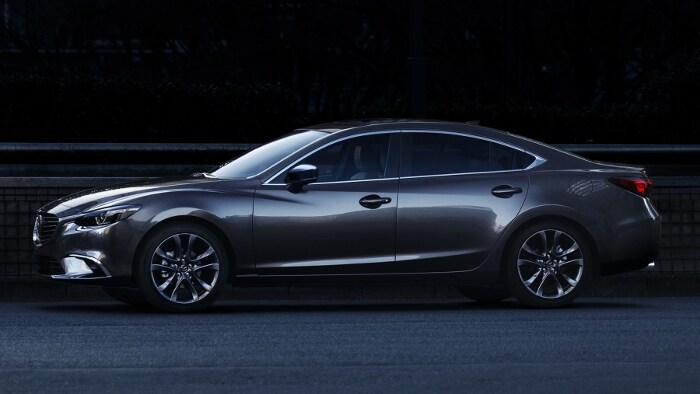 If you're shopping for a new car there are many choices out there. What do you choose when driving matters? You choose a new Mazda car from Heritage Mazda Bel Air! And to celebrate all the superb choices out there available to drivers for whom driving really matters, the Mazda brand and your local Mazda dealers near Aberdeen, MD, are putting on a great event. It's the Driver's Choice Event, and it's going on right now.
The Mazda Driver's Choice Event illustrates the amazing experience you'll get in a Mazda car like the 2017 Mazda6 as well as throughout the complete lineup of Mazda models for sale here at our Mazda dealership. As part of the automaker's Drivers Choice Event campaign drivers were asked to compare various luxury vehicles without knowing the make or model. Drivers found they preferred the experience and exhilaration of driving Mazda cars such as the 2017 Mazda6 to the other premium vehicles in the test.
Mazda cars are all about the premium experience you'll get when you get behind the wheel and drive. The automaker's motto, Driving Matters, is backed up by advanced design and technology that comes together to make every drive memorable. It starts with the automaker's "Soul of Motion" design which mimics the poise and athleticism of a predatory animal. It continues in the interior design of every Mazda car which is crafted of premium, attractive materials and designed to place every element right where you need them to focus on driving. And it continues throughout the car's structure and throughout every mechanical element as part of the automaker's SKYACTIV® TECHNOLOGY, to provide a refined, dynamic, and efficient drive.
When you get into a 2017 Mazda6 or another superb Mazda car you'll experience what Driving Matters means. And during the Driver's Choice Event you can choose the right car for you and your needs so you can experience that feeling every day. So stop in to Heritage Mazda Bel Air during the Driver's Choice Event to choose an amazing Mazda car today!