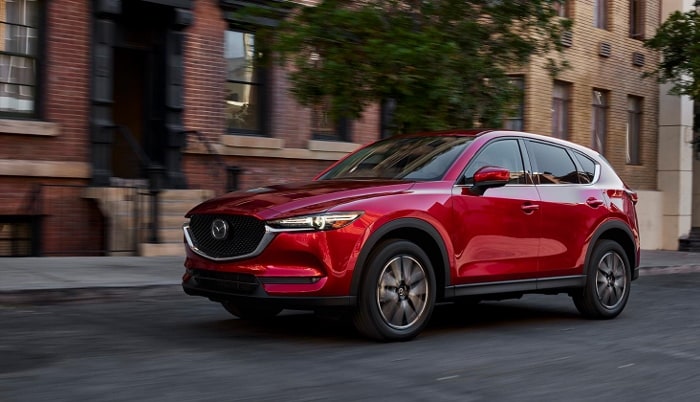 Are you thinking about or planning fun summertime adventures for you and your family or friends? Don't forget to bring the exciting and versatile 2017 Mazda CX-5 along for the ride. You can find it right here at Heritage Mazda Bel Air!
Camping is a great choice for summertime fun. You and your family or friends, or both, can get out and enjoy nature and sleep under the stars. Perhaps there's a lake nearby your campsite where you can go swimming or fishing. Maybe there are pristine and serene hiking trails with the occasional beautiful vista where you can stop and take a breath, and take in the grandeur of nature. The 2017 Mazda CX-5 is a superb choice when you want to head out off the beaten path for a camping adventure. It seats five occupants and can carry the gear and supplies you need in its cavernous rear cargo area, like coolers and camping stoves, sleeping bags and tents, and other handy equipment.
You can take the 2017 Mazda CX-5 very far off the beaten path to find your ideal remote camping spot somewhere far beyond the hustle and bustle of the city. The 2017 Mazda CX-5 is a front-wheel drive vehicle in its standard configuration; however it can be equipped with the automaker's advanced, predictive available i-ACTIV AWD® all-wheel drive system for even greater capability on less than ideal surfaces. Its available, advanced predictive all-wheel drive system monitors your driving behavior and conditions to determine when and where to apply power and torque from the engine to the wheels that need them to provide optimal traction.
You can confidently drive this exciting and versatile Mazda SUV in Lancaster, PA, all around our area, and almost to the ends of the earth to find fun summertime adventures. And it will provide tons of cool amenities and great comfort and style along the way. Stop in to Heritage Mazda Bel Air to check it out, and bring the 2017 Mazda CX-5 along for the ride this summer!