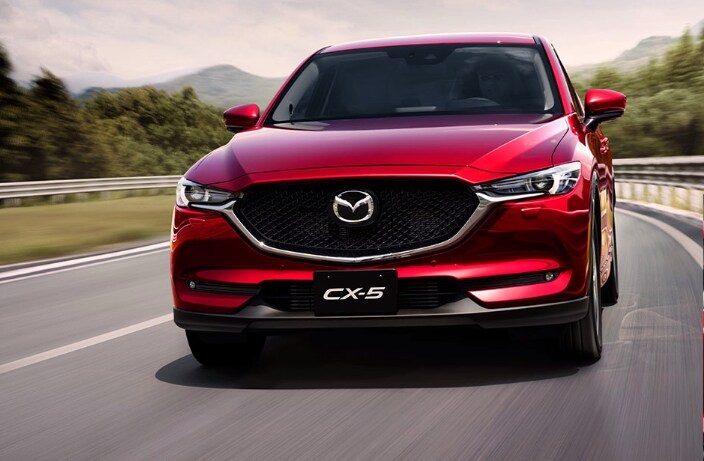 We all would like to be smart. Some of us are born with it. Others have to work at it. When it comes to cars, it's easy to be smart. Just choose an SUV that provides lots of space, thrilling driving performance, and excellent fuel economy. Choose the 2017 Mazda CX-5 available from Heritage Mazda Bel Air!
The 2017 Mazda CX-5 is a smart SUV. It helps you save fuel while providing the versatility and enjoyment you want and need. You'll get the performance you want and enjoy courtesy of an athletic suspension and chassis, and a muscular 2.5-liter four-cylinder engine that produces 187 horsepower and 185 lb.-ft. of torque. The 2017 Mazda CX-5 also gives you the confidence of available all-wheel drive traction of less than perfect surfaces.
If you're looking for versatility you'll find it in the 2017 Mazda CX-5. It can accommodate five passengers and offers nearly 60 cubic feet of available storage space for luggage, groceries, and other gear and supplies.
The 2017 Mazda CX-5 is even smarter when it comes to fuel economy. The efficient 2017 Mazda CX-5 uses innovative SKYACTIV® TECHNOLOGY to squeeze every drop of power available from every gallon of gasoline. As a result you'll enjoy excellent EPA estimated fuel economy ratings on the highway.
You can enjoy the versatile space, thrilling power, and excellent fuel economy of the 2017 Mazda CX-5 on your next driving trip with your family or friends when you come in to our Mazda dealership to check it out.
Getting lots of space for passengers and cargo is smart. So is getting a sporty SUV that delivers superb power and handling. And saving fuel is really smart. So if you're looking for a truly smart Mazda SUV near Lancaster, PA, be sure to stop in to Heritage Mazda Bel Air today to test drive the 2017 Mazda CX-5!