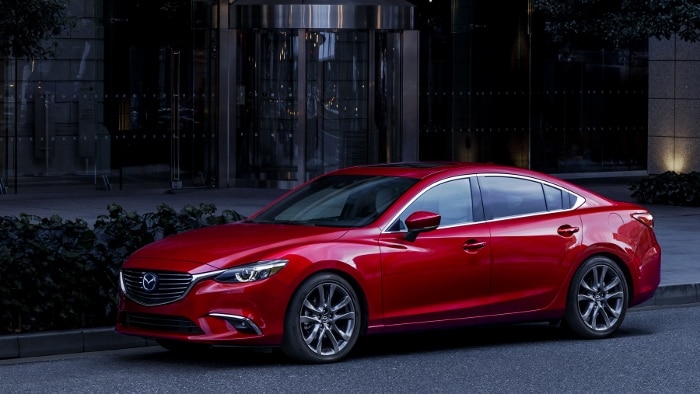 Everyone loves a good story, right? There's just something special about hearing a good tale that captures your attention from beginning to end. Do you love to tell stories? If so you're in luck — the 2017 Mazda6 from Heritage Mazda Bel Air makes a great inspiration for all your tales of adventure on the road.
The 2017 Mazda6 makes just about any adventure possible courtesy of its powerful powertrain and supple suspension system. Packing a 184-horsepower, 2.5-liter four-cylinder engine and fully independent suspension under its sweeping sculpted skin, it's got the power and athleticism to take you as far as your imagination can go. Fancy a weeks-long road trip out to the West Coast? The 2017 Mazda6 can make it happen on horizon-stretching straightaways and mountain-carving curves with ease and confident aplomb.
Does your story focus on exploring the night life and all the adventures to be found at a cool club or upscale restaurant after dark? Make sure you dress in your finest dress and make sure your companion suits up in his nicest jacket and tie, because the 2017 Mazda6 dresses to the nines at all times. Its available LED lights complement its expressive styling like a pearl necklace does an elegant evening gown, while its available interior leather trim gives the world's best tailors a run for their money.
Everyone loves a good story, especially memorable stories of amazing travels and adventures. And if there are memories to be made, whatever your adventure may be, the adventurous 2017 Mazda6 from Heritage Mazda Bel Air, MD, can help you write it. Stop in to our Mazda dealership to test drive the 2017 Mazda6 and our complete inventory of Mazda models near Aberdeen and get started on your own story today!