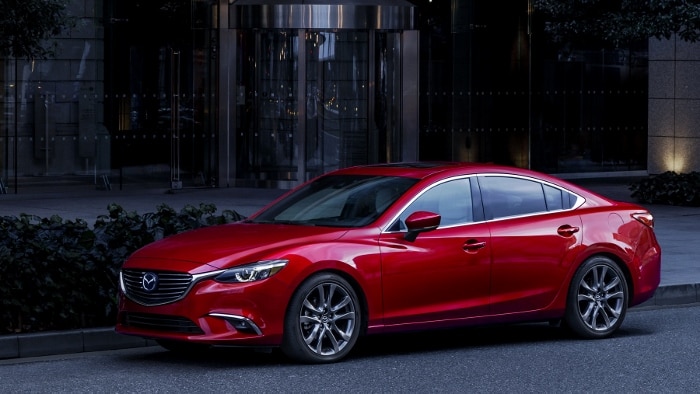 Here at Heritage Mazda Bel Air, we're always happy to see a new Mazda vehicle or some upgrades for an old favorite. That's why the new model year is such an exciting year. However, sometimes we don't even have to wait for a new model year to see some updates come to one of our cars. The 2017.5 Mazda6 is almost here. You read that correctly.
Occasionally an automaker doesn't want to wait for a new year to upgrade its cars. The Mazda brand has decided to give the Mazda6 a midyear update, giving it the unique "2017.5" model year. Two trim levels are getting a few more features that will make driving this stylish sedan even more fun.
The Mazda6 Sport, the base trim level, will soon come standard with Blind Spot Monitoring and Rear Cross-Traffic Alert. This model is safer than ever. The Touring trim, the next level up, will receive some new technology and luxury features. A standard navigation system can help you get to where you're going and you'll appreciate the new standard heated seats during the winter. You'll also have the chance to upgrade to leather seats on this trim level for the first time ever.
The Grand Touring trim level still offers the same features, including Radar Cruise Control, a Head-Up Display, and Lane Keep Assist. You can also still equip the 2017.5 Mazda6 with the GT Premium Package or Touring Premium Package if you want some extra perks, and each vehicle is powered by an efficient 2.5-liter engine that can put out 184 horsepower. There's a lot to love about this new Mazda car.
So when you're shopping for a new car that offers efficiency, a fun driving experience, and the features you need, visit our Mazda dealership near Aberdeen, MD. We'll help you find a vehicle that you'll love. We hope to see you soon for a test drive!