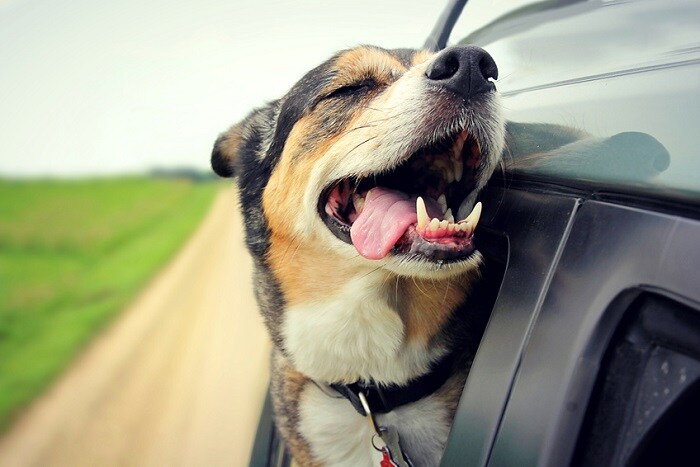 Here at Heritage Mazda Bel Air, we know that many drivers are looking forward to road trips now that the weather is getting warmer. The spring and summer are the perfect seasons for long drives with the family, and that includes your furry family members as well. A number of the cars on our lot are perfect family cars, and that means that they're great for accommodating your pets, too.
If you want a car that's ideal for pets, you'll want to look for a couple of things. First, you need some extra space. Even a cat or a small dog is going to take up at least one seat in your vehicle. If you have a larger dog, you'll need even more cargo space! You'll also want a car that offers a variety of safety features that can help you stay focused on the road, instead of getting distracted by your canine companion in the backseat.
Most of our SUVs and crossovers fit these criteria. One of our most popular models is the 2018 Mazda CX-5. This model offers advanced safety features, like a Blind-Spot Monitor and a Rear Backup Camera. You won't have to worry about your dog blocking your view when you go to back up. Some trim levels also offer a power rear liftgate, which makes it easy to get your pet into the car. Plus, this crossover offers ample cargo space, which will allow you to safely crate your dog in the back if needed.
So visit our Mazda dealership near Aberdeen, MD today and find a pet-friendly vehicle that you can depend on. Our expert dealers can answer all of your questions about our crossover models and the latest features. We hope to see you soon for a test drive!