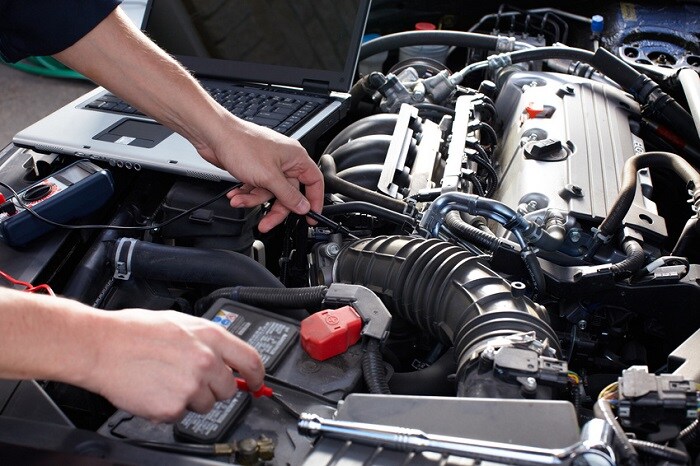 Here at Heritage Mazda Bel Air, we're not just experts who can help you find the perfect new or pre-owned Mazda model. We'll also help you take care of your vehicle to make sure that it keeps running well for years to come. The trained technicians at our Mazda service center can help you with automotive problems large and small, including issues with your battery. This is one of the most important parts of your car and we're ready to fix any problems it encounters.
Your battery is a critical component because it helps your car start up. It'll give you a few signs that it might need to be looked at by a professional. If you've noticed that your car is starting up sluggishly, that could be an indicator that your battery is experiencing issues. Another telltale sign of battery trouble can be seen in your headlights. If they look dim when you're idling but light up when you rev the engine, your battery may be having some trouble.
When you bring your car to our Mazda service center, our mechanics can take a closer look to see if your battery is the source of the issue. We can test the battery load, to see if it's having trouble holding a charge. We can check the electrolyte levels to make sure that your battery is operating at peak performance. We can also clean corrosion from the cables and the rest of the battery. We'll even find a replacement battery if needed. There's no reason to go anywhere else for your battery maintenance needs.
So when your Mazda vehicle is in need of a checkup, visit our Mazda service center. Our knowledgeable mechanics and Mazda dealers in Maryland are ready to answer any questions you may have. We look forward to assisting you!