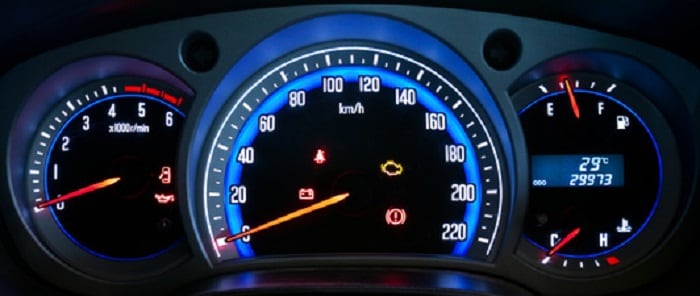 Knowing every function and area of your car, whether you just bought a new Mazda for sale or you've had your car for years is almost impossible. Fortunately, here at Heritage Mazda Bel Air, we've dedicated ourselves to knowing everything there is to know so that you don't have to. As your go-to Bel Air, MD Mazda dealer, we believe that sharing what we know is a great way to help our drivers get the most out of their car. So, we're sharing some information on an area that many drivers may be unfamiliar with: dashboard warning lights.
When it comes to the myriad dashboard lights your Mazda model can show you we're offering a few tips for deciphering the many messages. The first thing to know is that your dashboard lights range in importance based on their color.
Green, white, or blue lights provide useful information related to various settings. These lights don't require attention, but instead, give you information on everything from your headlights to cabin airflow.
Yellow or amber lights are more serious but don't always require immediate action. However, knowing the difference between low washer fluid and loss of traction control is essential. Meanwhile, red lights are warning lights and need immediate attention. If you see a red light, pull over as soon as possible and consult your owner's manual for information.
While some lights use common-sense symbols like an engine, oil can, and battery, others can be harder to understand. For example, brake warning lights show as a ring surrounded by parentheses, with the specific area in the center of the circle. Issues of tire pressure show up as a deflated looking tire, while temperature issues display as a thermometer.
If you experience issues while driving around the Bel Air and Aberdeen, MD areas or see any warning lights, we can help. Visit our Mazda service center located at 710 Bel Air Rd., today. Our expert technicians will diagnose the issue and repair your vehicle promptly.