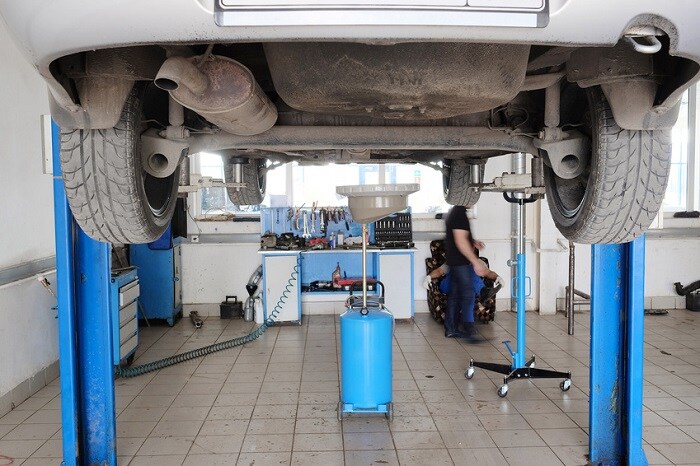 Mazda drivers in the Bel Air and Aberdeen, MD areas know that they need reliable Mazda service available at all times. That's why we at Heritage Mazda Bel Air work hard to provide a state-of-the-art service center that employs highly trained technicians. However, many drivers aren't aware that a service center and a collision center are often two different facilities.
While it's vital that you keep up with regular maintenance and service to ensure your car is running safely and smoothly, accidents do happen that require more substantial repairs. As your Bel Air, MD Mazda dealer, our Mazda service center is fully equipped to handle regular service and repair like oil changes, tire rotations, and some parts replacements. However, should you need more extensive work done on your car, you need a collision center.
Luckily, because we're part of the Mile One Autogroup, we have several partner collision centers nearby. Our collision centers are all manufacturer and I-CAR certified, so you'll have peace of mind knowing that we'll get your beloved car back in perfect shape. Our certified technicians are equipped to fix any number of issues from hail damage repair to structural repair, whether it's your bumper, fender, or glass.
If you require service but are unsure of where to go, feel free to explore the service section of our website to see our offerings or give us a call at 833-309-2288. We'll be happy to discuss your needs and steer you in the right direction.
When it comes to caring for your car, we're always here to help at Heritage Mazda Bel Air. We're confident in our abilities to service your vehicle and get you back on the road. For all your service needs, contact us today.