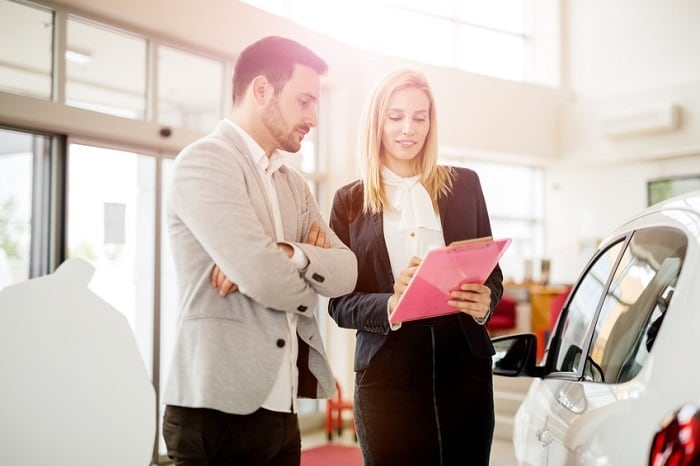 Buying a new car is no small feat. The more information we have access to, the more it seems like it's impossible to get a consistent answer to our questions. Here at Heritage Mazda Bel Air, we want drivers in the Aberdeen and Bel Air, MD areas to have a pleasant car-buying experience.
That's why we're debunking some common car-shopping myths to help you find the right car for you at a price that works for your budget.
Some myths are fun while others can make your experience more complicated. To start, we're covering the former known as the rainy day myth. This myth posits that if you shop for a new car like the 2019 Mazda CX-3 on a rainy day, you'll get a better deal. The reasoning is that we'll be less busy due to bad weather and lower our prices. However, many people try this tactic, and our dealership is often busy on rainy days. Additionally, we have to follow specific guidelines from the manufacturer on what deals we can make regardless of weather.
While the rainy day myth won't hurt you when it comes to pricing, other myths can. Two common myths state that you'll pay more for a new car if you tell the dealer you plan to lease or trade-in. Shoppers think that because you aren't buying or that you want to trade-in your vehicle, we'll hike up the price. However, we offer a Kelley Blue Book trade-in calculator and provide specials and incentives to help you get the car that works for you and your budget. Not telling us you plan to trade in your car makes the whole process take longer. That's why we recommend you value your trade and let us know what you believe your car is worth.
At Heritage Mazda Bel Air, we know that doing honest business with drivers in the Bel Air, MD area is the best way to ensure that everyone walks away happy. We want you to have a pleasant experience and know that we're a resource when it comes to everything from new models to Mazda service. Visit us today with any questions you have; we're happy to help.