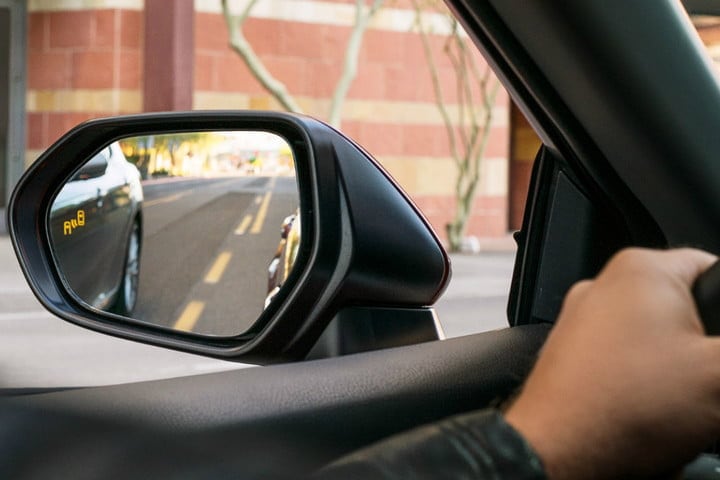 Here at Heritage Mazda Bel Air, we believe that safety is one of the critical aspects drivers should look for in their next car. Over the last several years, safety features have significantly evolved and are now more important than ever. We believe in our 2019 Mazda models for sale not only because of their elegance and style but also because of their incredible safety features that keep you and your family safe on every drive.
As your Bel Air Mazda dealership, we wanted to highlight a couple of our favorite overall safety features that new Mazda models like the 2019 Mazda CX-5 come equipped with.
The first feature we want to highlight is called Dynamic Stability Control (DSC). DSC is an electronic system which helps drivers maintain control of their vehicle under poor conditions. Whether you're driving on slippery roads or uneven terrain, DSC enables you to maintain control of your car.
Not every automaker delivers the same level of safety that Mazda automakers do. That fact is evident with the Driver Attention Alert (DAA) feature. According to Mazda automakers, "Driver Attention Alert is designed to reduce accidents caused by inattentiveness due to driver fatigue." The system learns "...the driver's habits, watching inputs and the vehicle's movements in the early stages before fatigue is a factor. Later, if the system detects changes in vehicle behavior that suggest the driver may be losing concentration, it will suggest a rest stop by sounding a chime and displaying a warning in the Multi-Information Display."
Our third favorite feature is called the Mazda i-ACTIV AWD® system. i-ACTIV AWD® works similarly to Dynamic Stability Control by using your car's all-wheel drive system to maximize vehicle control on each type of terrain while maximizing fuel economy.
To learn more about all these features and the long list of other safety features and driver aids visit us today at 1800 Belair Rd. We're happy to go over all the latest safety features in each model and showcase them on a test drive.