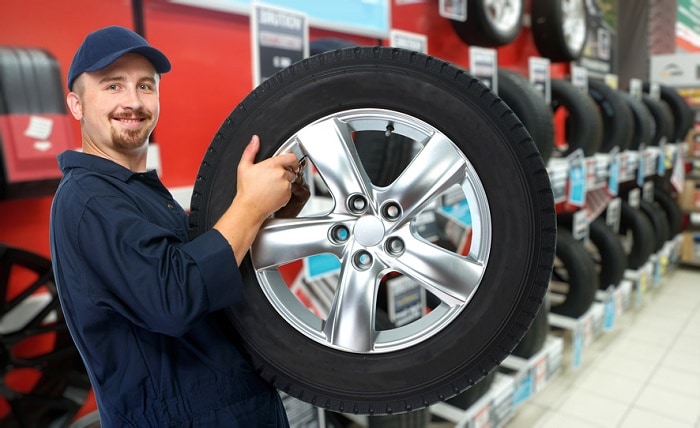 As your local "Mazda dealer near me," Heritage Mazda Bel Air puts extra emphasis into auto maintenance. We're known not just for our wide variety of cars, but also for our expert knowledge, especially when it comes to tire buying.
Buying a new set of tires can be intimidating, as there is a lot to consider when investing in a set of tires. Between the sizing and the tire type, the amount of information needed on hand can be somewhat overwhelming. Fortunately, we're here to help ease that burden.
One thing you ought to remember when purchasing a set of tires is what you expect to encounter most often on the road. For instance, if you're an avid off-roader, we suggest drivers opt for an off-road rated tire. While street tires may be able to get the job done in light trail running, an off-road rated tire is going to better suited as it's designed with deeper and wider grooves to help the tread sink into mud or gravel surfaces.
If you're driving a particularly large SUV or truck and expect to be doing a lot of cargo hauling and/or towing, you'll want to opt for a tire with a high load index. The load index is used to determine the max amount of weight that your tires can uphold.
On the other hand, if you've got a need for speed, we'd recommend a set of tires with a great speed rating. Tires with a high-speed rating aren't just designed for sharp maneuvering; they're specifically crafted to handle the excess friction caused by high speeds.
Regardless of what you need a new set of tires for, the tire installation experts in our Mazda parts department are always willing to go the extra mile to find the perfect fit for your vehicle. When you buy from us, you're guaranteed the right tires for your specific vehicle, expert installation, and even road hazard coverage.

At Heritage Mazda Bel Air, we strive every day to ensure that you have the best dealership experience possible. Get in touch with us today to learn more about how we can help you determine the best tire type for your Mazda.