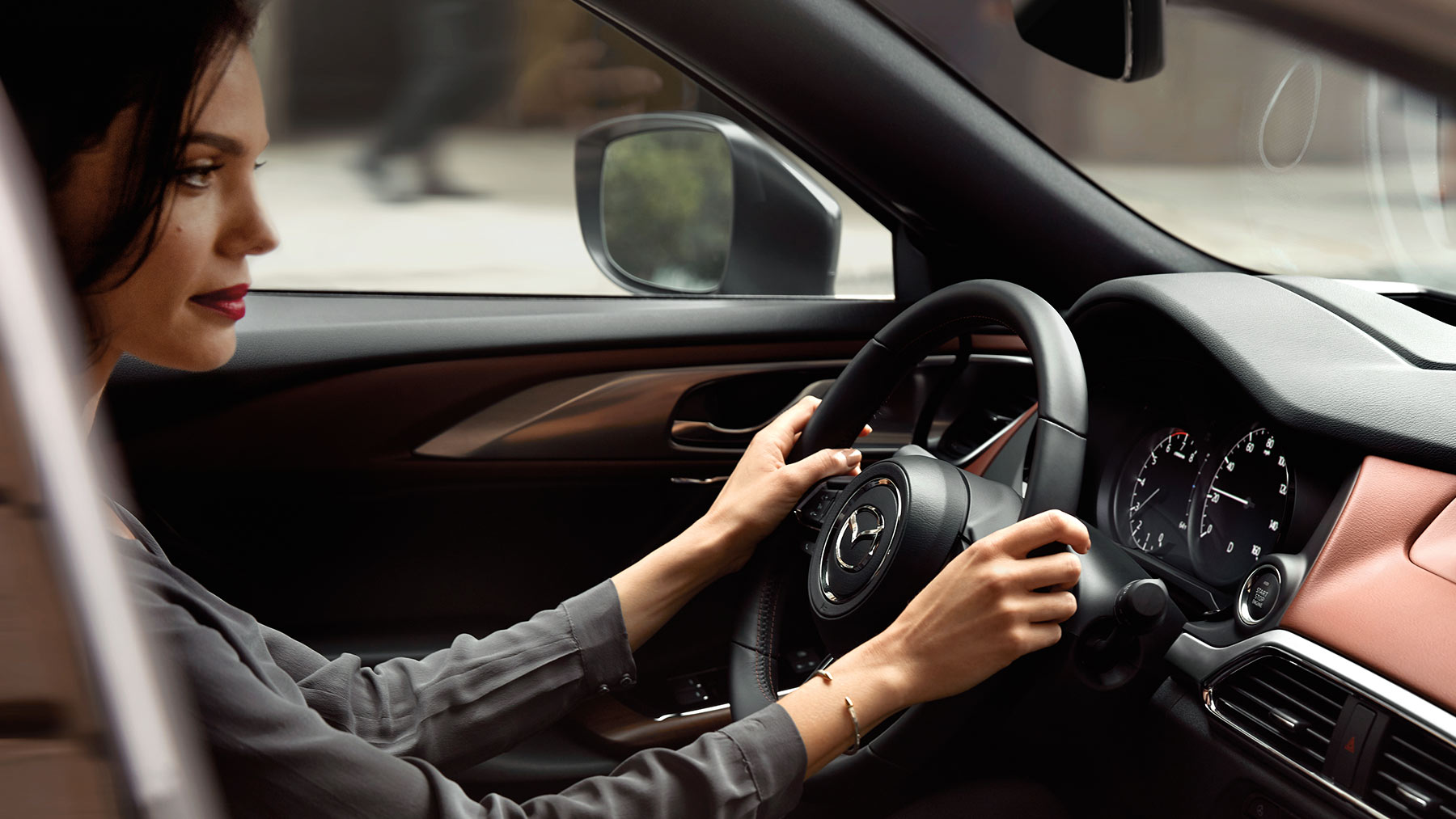 Are you looking to upgrade your existing vehicle to a new 2019 Mazda model like the 2019 Mazda CX-9? Right now is the perfect time to do so with our Presidential Savings Event. When you shop for a new car during our savings event, the last thing you'll want to do before making the purchase is to take the car for a test drive.
Taking a prospective model for a test drive is one of the best ways to learn about the model you're interested in and ensure it's the right one for you. So, we here at Heritage Mazda Bel Air want to help by providing some tips.
Get acquainted with the model. You may also want to call ahead and schedule your drive so we can ensure we have the one you're looking for. Take a walk around the car and test everything from the doors to the cupholders. You'll want to observe how certain areas may either be convenient or a hindrance.
We encourage you to ask us any questions during your inspection and test drive. Our sales associates are experts when it comes to all our Mazda models and are happy to highlight all the important features. Once inside, adjust everything to your liking and make sure you'll be comfortable in the long run.
After you've tested out and acquainted yourself with the controls, it's time to drive. While you have to adhere to the laws of the road, we recommend that you drive the car as close to how you would if you owned it. We can take you on a route that matches your daily commute so you can accurately test everything from the engine to the handling. We also advise that you test out all the safety features and practice parking the car.
As your Bel Air, MD Mazda dealership, we believe that you should always have the best experience possible when you shop for a new Mazda model here at Heritage Mazda Bel Air. Visit us today to inquire about new models and take one for a spin.