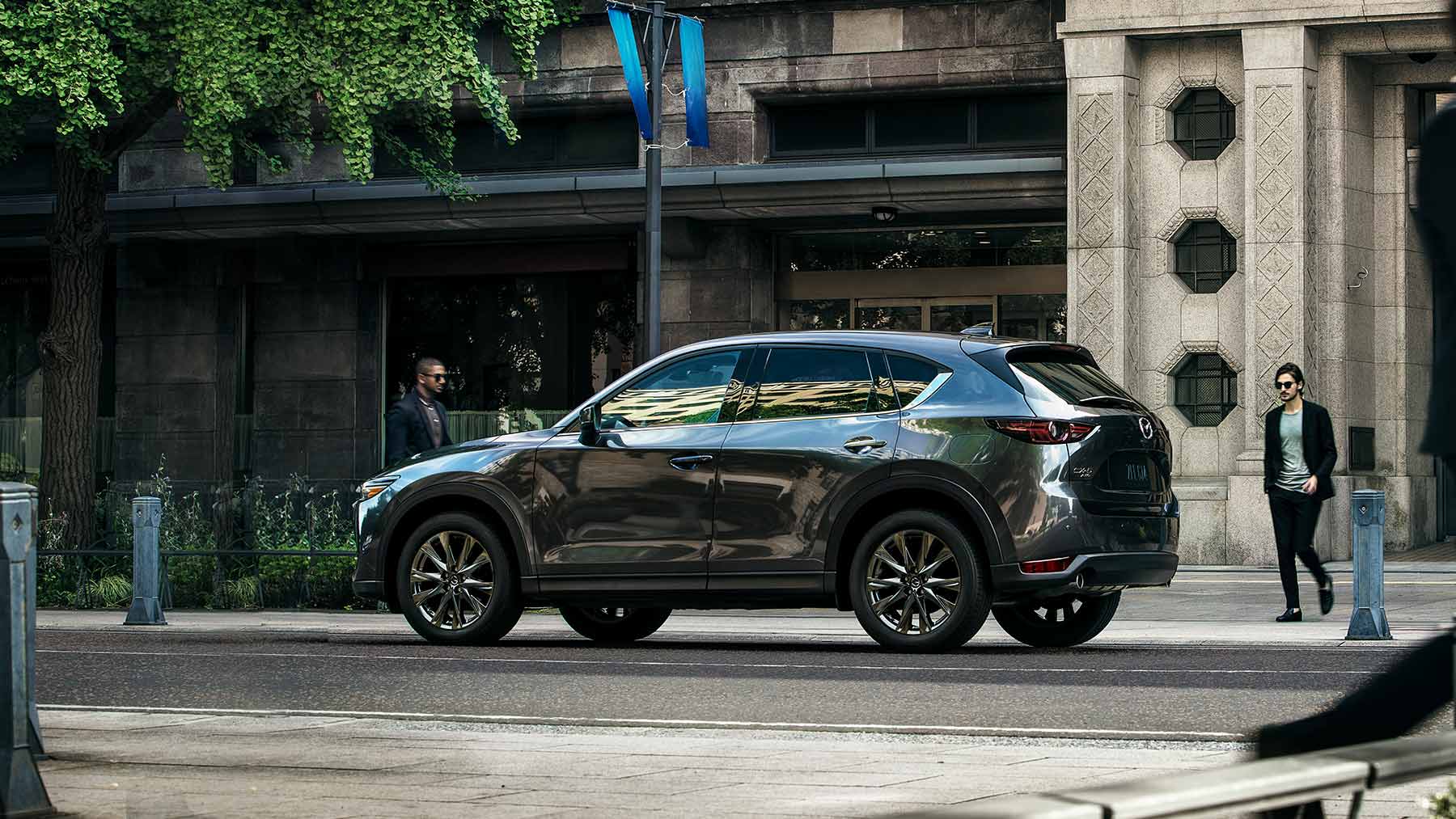 Here at Heritage Mazda Bel Air, we never shy away from a challenge and are confident in everything the Mazda brand has to offer. It only makes sense why we're proponents of model comparisons, as our Mazda vehicles are consistent winners when pinned against the competition. Today, we're putting the 2019 Mazda CX-5 against the 2019 Chevy Equinox. Which one comes out on top?
The 2019 Mazda CX-5 and the 2019 Chevy Equinox two fully capable compact SUVs that epitomize what modern SUV driving looks like. Sleek, fuel efficient, and of course powerful, these two vehicles are both worthwhile contenders and bring plenty of value to the table. That said, only one manages to offer a superior drive.

Performance
The 2019 Chevy Equinox is a compact SUV that comes standard with a 1.5-liter four-cylinder engine as standard. It delivers 170 horsepower. Sure, the SUV can be upgraded to house a 2.0-liter four-cylinder, but even then, engine performance tops at 252 horsepower and 260 lb-ft of torque. Its maximum towing capacity reaches 1,500 lb.
On the other hand, the 2019 Mazda CX-5 provides a more robust compact SUV driving experience. The Mazda CX-5 comes equipped with a 2.5-liter four-cylinder engine that brings 184 horsepower and 186 lb-ft of torque to the table. This level of power isn't the ceiling either, as the Mazda CX-5 can be boosted to offer 310 lb-ft worth of torque. Thanks to this extra strength, the Mazda CX-5 offers a maximum 2,000-lb towing capacity.

Features

When it comes to amenities, the 2019 Mazda CX-5 near Kingsville, MD offers a better roster of available features. For example, it boasts a heads-up display, locking fuel door, and adaptive headlights. The 2019 Chevrolet Equinox fails to provide any of these options. Moreover, the Mazda CX-5 comes standard with a range of safety systems, including blind spot monitoring and rear cross-traffic alert. These systems are only available in top trims of the Chevy Equinox.

Heritage Mazda Bel Air
In more ways than one, the 2019 Mazda CX-5 comes out on top. You can experience it firsthand here at our MD Mazda dealership. We look forward to working with you soon here at Heritage Mazda Bel Air.