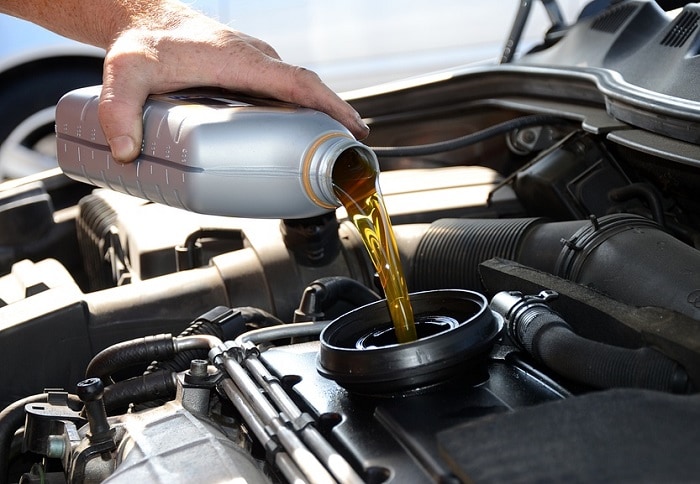 If you've ever been to Heritage Mazda Bel Air before, you already know to expect a team of auto experts who are always striving to go the extra mile. We're a Mazda dealership that believes there's more to being a great dealership than just selling cars.
In pursuit of our belief, we're excited to share with you a bit of motor fluid maintenance knowledge. And by motor fluid, we don't mean gasoline. While gasoline is important, it isn't the only fluid responsible for the smooth ride of your Mazda car.
There are three other motor fluids that you should keep an eye on regarding maintenance: motor oil, coolant, and transmission fluid. Motor oil is regarded at the top of the list in terms of importance. Motor oil is a lubricant used to ensure the friction-less movement of all your engine's components. Unfortunately, motor oil becomes clogged with gunk and grime, and soon enough, it will need replacing. It also depletes over time, resulting in subpar performance. For this reason, we recommend that drivers swap out their motor oil once every 3,000 to 5,000 miles.
Coolant is a crucial fluid used to keep your engine running at optimal temperatures. Engines tend to run quite hot, and without coolant, would surely overheat. To avoid inflicting heat damage on your engine, we recommend changing your coolant once every 30,000 to 50,000 miles.
Transmission fluid is another lubricant, however, it is meant to create smooth movement between the intricate components of your transmission. Just like motor oil, transmission fluid should be replaced on a regular basis, and we recommend that you visit our service center once every 30,000 to 60,000 miles.
No matter what your motor fluid maintenance needs may be, our Mazda service team near Aberdeen, MD has you covered. At Heritage Mazda Bel Air, we put all your concerns at ease and make it our goal to create the best dealership experience possible.