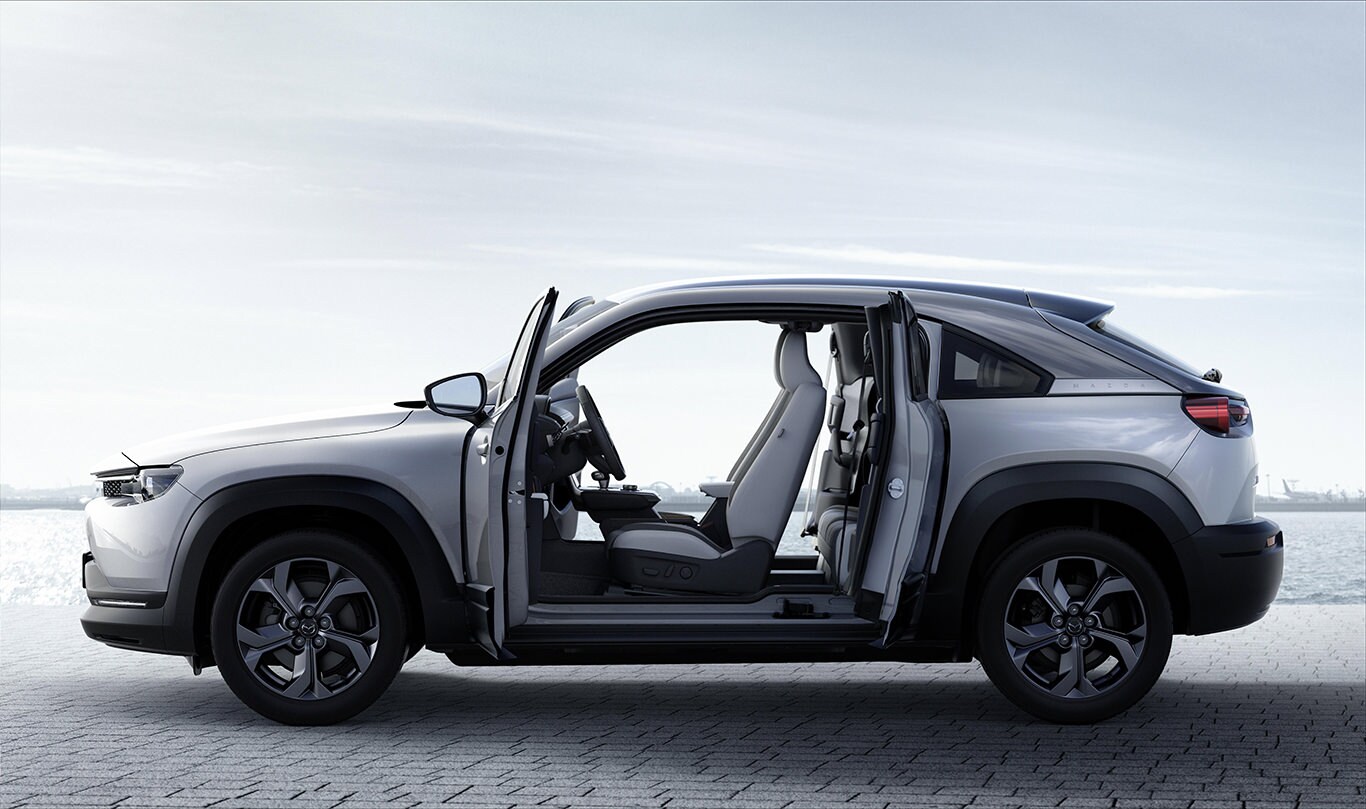 As drivers place more and more importance on fuel economy and environmental impact, Mazda is breaking into the EV (electric vehicle) market with the new Mazda MX-30. While we're still a ways out from hosting the Mazda MX-30 at Heritage Mazda Bel Air, we're excited to host this groundbreaking Mazda SUV.
Electric vehicles are drastically changing the automotive industry, shifting model lineups from gas-powered vehicles to those powered by lithium-ion batteries. Mazda is joining this shift in automotive design with the recent reveal of the Mazda MX-30 at the 2019 Tokyo Motor Show.
With the development of the Mazda MX-30, Mazda wanted to design a car that would appeal to the daily driver. This sleek, electric-powered SUV is built with a sense of familiarity in mind, pulling from the stylings of the existing Mazda family lineup. The open cabin and suite of modern amenities all come together to create a driving experience that pushes the capabilities of the SUV to the limits.
Thanks to the Mazda MX-30's set of 'Freestyle Doors,' the front and rear doors open outward to provide greater functionality. The interior of the Mazda MX-30 utilizes organic soft materials, such as the iconic cork that dresses the center console and accents.
Not only is the Mazda MX-30 supposed to feel freeing, but driving it is intended to feel seamless. Powered by an e-Skyactiv® powertrain and a Prismatic 35.5 kWh lithium-ion battery, this is an electric SUV that offers performance that rivals that of a gas-powered SUV. With potential charging through DC and AC, both convenience and power were a big deal with the design of the Mazda MX-30.
Altogether, this is an electric SUV that broadens the scope of the Mazda family lineup that we're anticipating will roll onto our showroom in the near future. Heritage Mazda Bel Air is a top-ranking Mazda dealership in the Fallston, MD area, providing services as premium as the vehicles that grace our showroom. From discussing all things Mazda to providing financial and maintenance services for each of our customers, we always push the envelope to ensure the best dealership experience possible.?