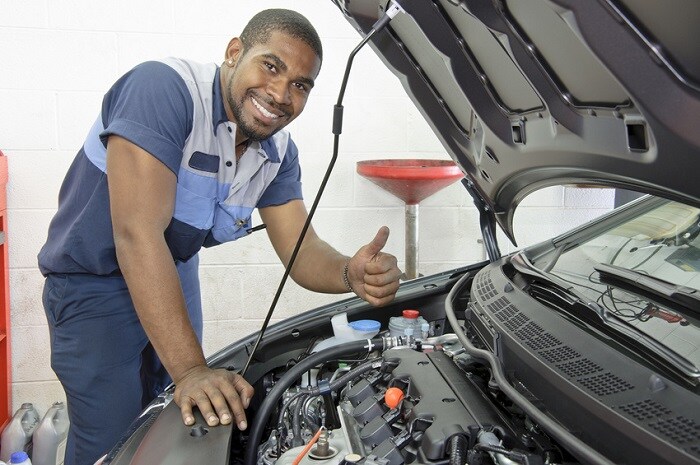 We see it all the time: Mazda vehicles with high mileage that still run great regardless of what their odometer says. Our Mazda service technicians at Heritage Mazda Bel Air know plenty about high-mileage car care and can keep your engine purring smoothly for many years to come in the greater Aberdeen, MD area.
A vehicle with a high-odometer reading doesn't have to be in poor condition. Even if you have 70,000+ miles on your vehicle, you can continue to enjoy a fulfilling driving experience. That said, it takes some smart car care to make that happen.
One thing you should do consistently is to swap out your motor oil. There are a variety of motor oil types, although only one that works efficiently in high mileage engines. This grade of motor oil is designed to break up clumps of grime and can dramatically reduce how much smog your vehicle emits. With the right high-mileage motor oil, your engine can keep on delivering the same performance it gave out in its early days.
You should also inspect your cooling system to ensure that it is continuing to keep your engine running at optimal temperatures. Excessive heat and your engine go together like oil and water, and over extended periods, overtly high engine temperatures can result in some serious mechanical issues. By keeping a keen eye on your cooling system, you can avoid the consequences of a regularly overheating engine.
Lastly, we urge all our high-mileage vehicle drivers to have their car's transmission inspected regularly here in our Mazda service center near Forest Hill. Your transmission is a hugely important component and is possibly one of the most costly parts to replace. Although, you can avoid paying for a replacement as long as you stay on top of your transmission maintenance and keep it finely tuned with the help of maintenance professional.
At Heritage Mazda Bel Air, your local Mazda dealership in Fallston, MD, we strive to provide superb automotive services regardless if your car has a high odometer reading or is brand new. Our goal is to be your number 1 provider for all things automotive.