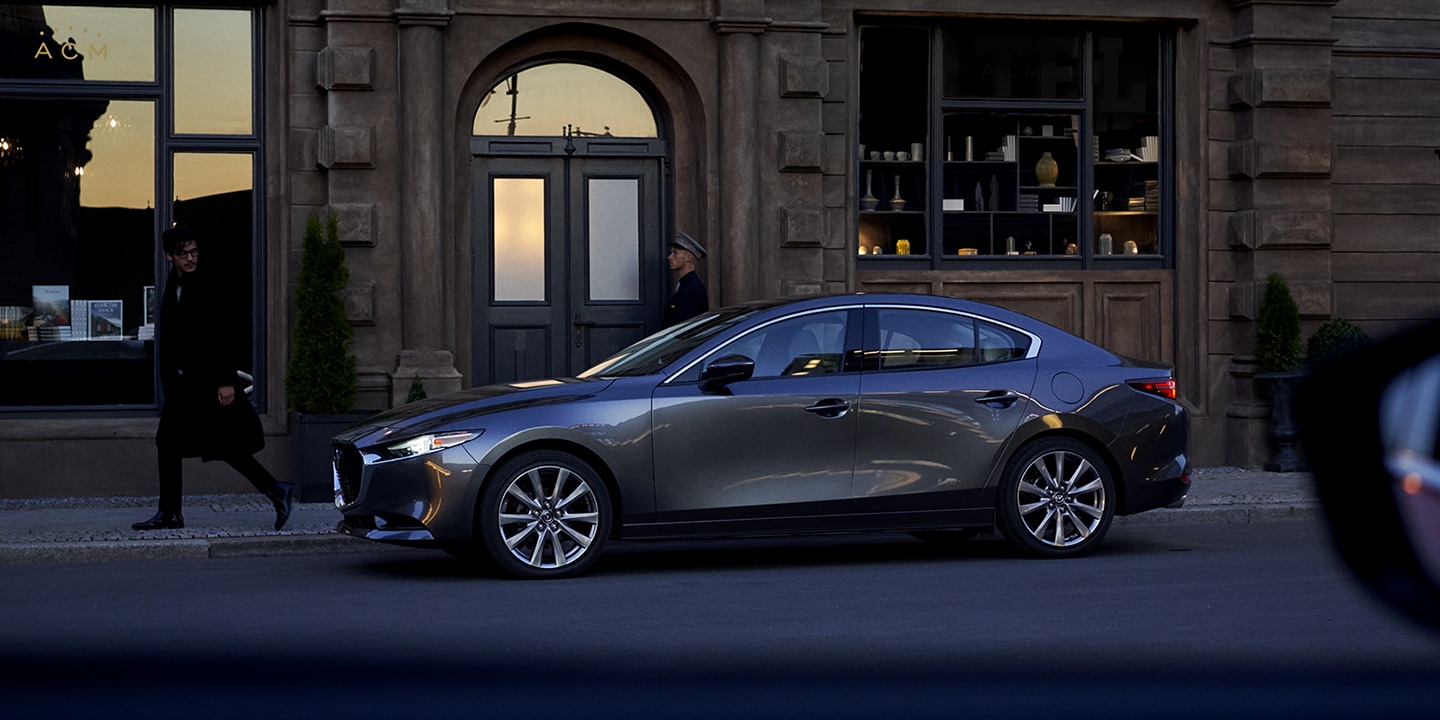 There are few automakers out there quite like Mazda. With new Mazda models implementing both a luxurious styling and brilliant performance, there is a reason why our customers have come to us at Heritage Mazda Bel Air time and time again. Of all the new models to hit the road, we believe the 2020 Mazda3 deserves special attention.
If you ever catch the 2020 Mazda3 on the road or in a parking lot, you might easily confuse this sleek, low profile compact sedan with a high-end luxury brand. While the Mazda3 does offer a premium driving experience, you won't have to pay that hefty sticker price to take one home with you.
The 2020 Mazda3 is a sedan with plenty of curb appeal and power built beneath the hood. Available in either a sedan or hatchback body style and purchasable as the Base, Select, Preferred, and Premium, the 2020 Mazda3 comes in a variety of configurations, all of which are bound to impress. All models of the 2020 Mazda3 get a 186-horsepower 2.5-liter four-cylinder engine that can be coupled with either a six-speed manual or six-speed automatic transmission.
What makes the 2020 Mazda3 particularly impressive is the standard active safety equipment expected across all four trim options. These were features once only found in top trim options, and now, Mazda has made them available to every buyer. No matter how much you spend, you can expect to pilot a vehicle that offers the full extent of safety systems, including blind-spot monitoring, lane-departure warning, lane-keep assist, adaptive cruise control, and automatic emergency braking.
The 2020 Mazda3 isn't available yet at our Mazda dealership, although that shouldn't keep you from paying us a visit. At Heritage Mazda Bel Air, we're home to a team of Mazda auto dealers who have earned a reputation throughout the Fallston area for both unparalleled customer service and incredible knowledge about the Mazda brand. We'll answer any questions you may have, and help you take home your ultimate dream car.