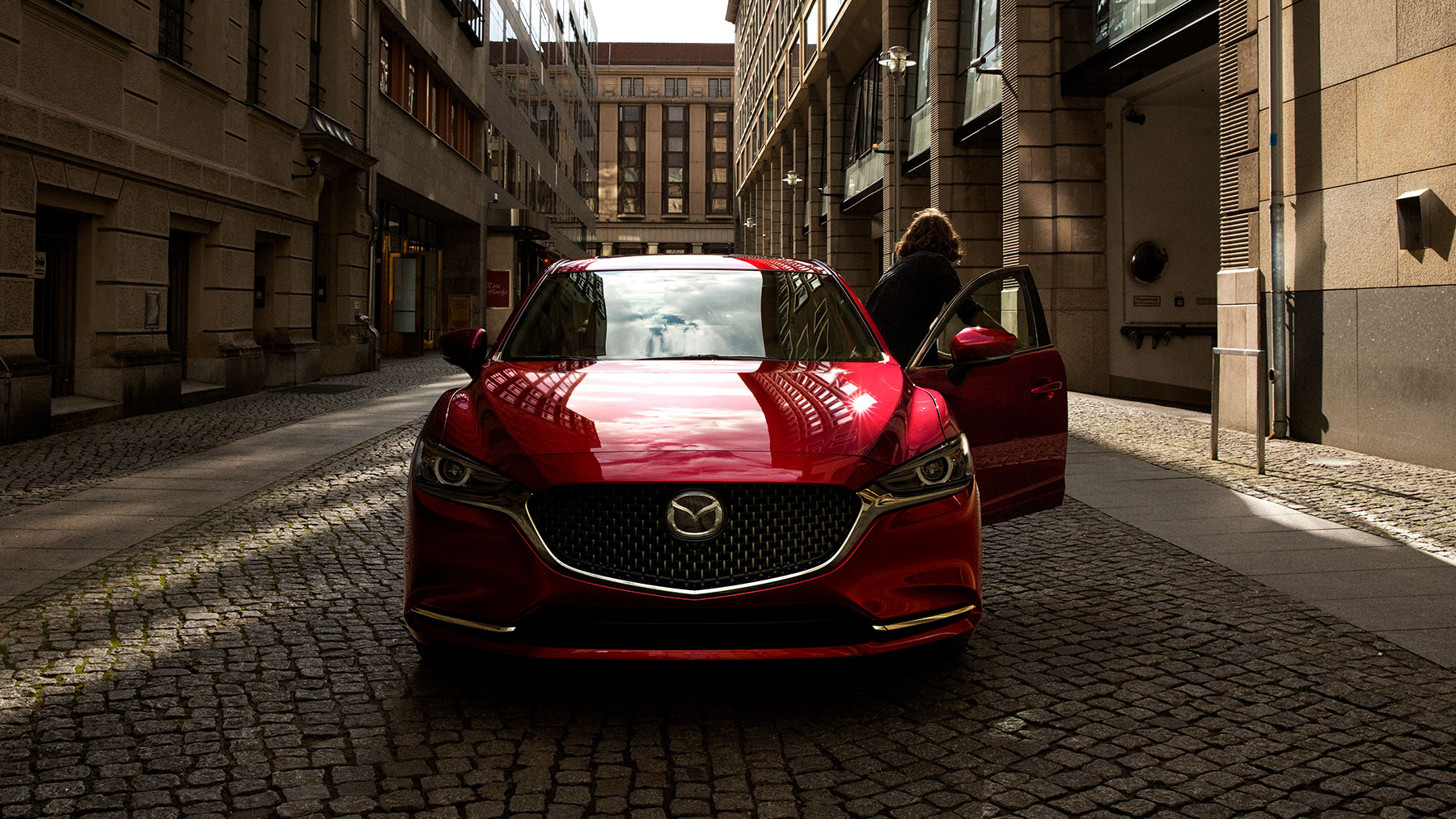 Mazda is known all over the world for providing a luxurious driving experience, and the new Mazda6 is a perfect example. At Heritage Mazda Bel Air, we're proud of all the Mazda vehicles that we have to offer, the various trim options of the 2019 Mazda6 in particular.
When you visit our showroom in Fallston, MD, chances are you'll find a variety of Mazda6 trim options. Drivers have the option to choose from one of six different configurations the Sport, Touring, Grand Touring, Grand Touring Reserve, and Signature.
Beneath the hood of the 2019 Mazda6 Sport and Touring trim options is a quite impressive 2.5-liter four-cylinder engine that provides drivers with a remarkable 187 horsepower and 186 lb-ft worth of torque. Coupled with a 6-speed automatic transmission, you can expect some pretty top tier performance even out of lower trims. Move up to the Grand Touring and beyond, and you'll find a 250 horsepower turbocharged 2.5-liter four-cylinder that makes the 2019 Mazda6 crack like a whip on the road.
Engine build isn't the only thing that changes over trim options. Interior features start strong in the flagship Mazda sedan, with base models sporting a dual-zone climate control system, cloth seats, and a leather-wrapped steering wheel. If you're looking for something a little more glamorous, you can step up to the Touring and Grand Touring trims which provide leatherette trimmed seats. Moving all the way up to the Grand Touring Reserve and Signature, you can enjoy heated and ventilated front and rear seats which you won't even find in some luxury vehicles.
It's easy to see why our Mazda dealers serving Aberdeen, MD consider the 2019 Mazda6 to be in competition with some of the top-tier vehicles on the market today. If you want to check out the latest Mazda6, you're certainly in luck, as we certainly host a variety of trim options in our showroom. Whether you're looking for premium luxury or strong performance, our team at Heritage Mazda Bel Air will work tirelessly to find you the Mazda sedan that fulfills your automotive expectations.