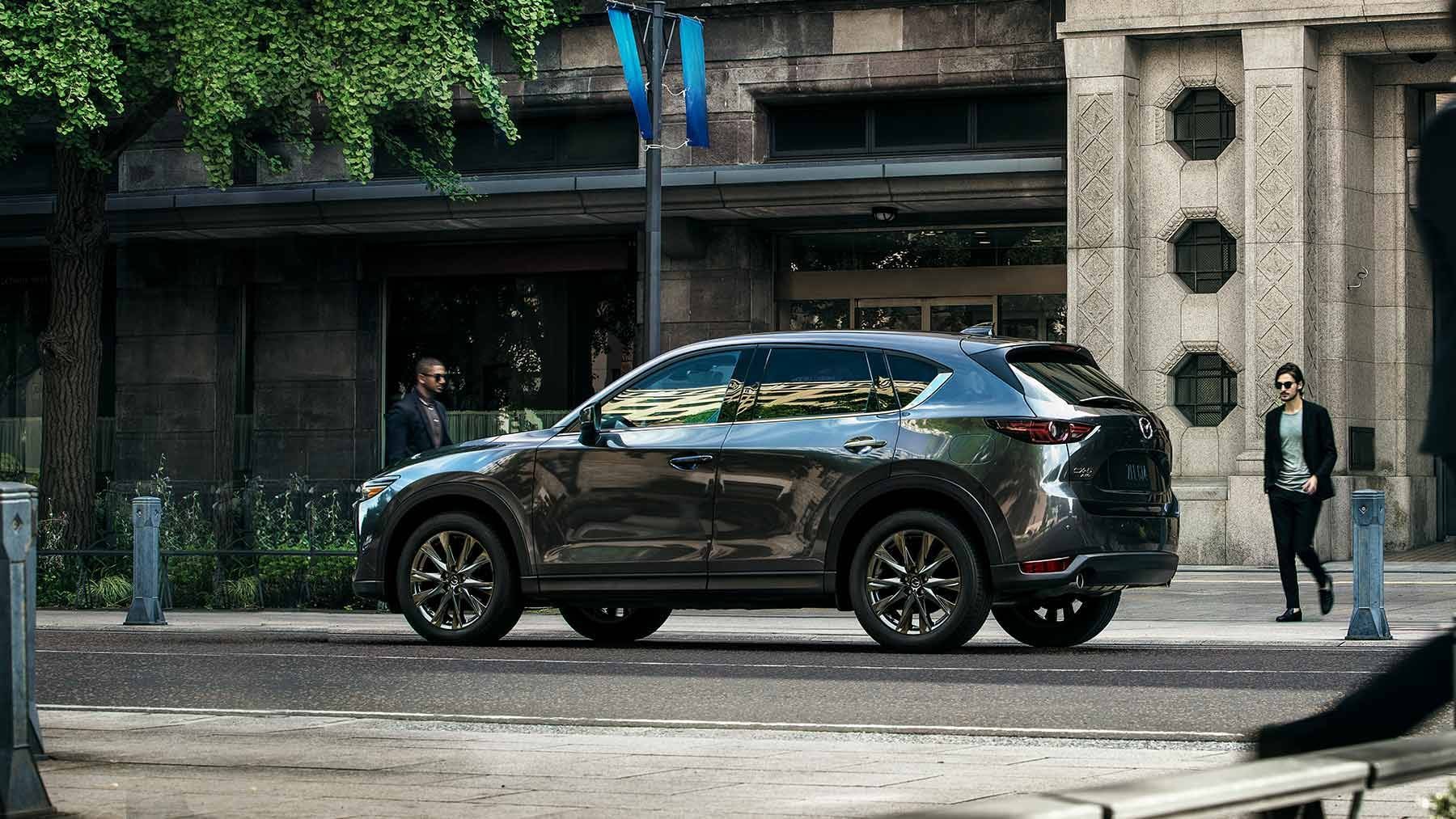 When the new 2020 Mazda CX-5 first rolled onto our showroom floor, we already knew that we were in for a remarkable experience. With 2019 behind us, our dealers and auto experts at Heritage Mazda Bel Air were thrilled, but not surprised, to find out that the 2020 Mazda CX-5 was named the #1 Compact SUV by US News.
The 2020 Mazda CX-5 is no ordinary compact SUV. One glance at you'll realize right away that Mazda went the extra mile to develop a vehicle with some serious style, and some unprecedented value. For starters, the 2020 Mazda CX-5 earned such acclaim thanks to a luxury-inspired styling that makes this compact SUV truly stand out from a crowded field of competitors.
Speaking of outpacing competitors, the 2020 Mazda CX-5 can be upgraded to house some serious mechanical oomph. In higher trims, you'll find a turbocharged 2.5-liter inline-4 engine that excels at providing 227 horsepower and 310 lb-ft worth of torque. Available with an all-wheel drivetrain, the 2020 Mazda CX-5 can be transformed into a compact SUV that makes for some pretty serious performance too.
Active safety may have been another huge reason why US News picked the 2020 Mazda CX-5 as their favorite compact SUV. No matter what model you pick up you'll find quite the array of standard safety which includes features like automatic emergency braking, adaptive cruise control, active lane control, and blind-spot monitoring.
All totaled, it only makes sense that Us News would name the 2020 Mazda CX-5 as their SUV of the year. If you'd like to see this great SUV for yourself, our Fallston, MD Mazda dealers are more than happy to help. At Heritage Mazda Bel Air we make it our goal to show you just what makes Mazda cars so incredible.