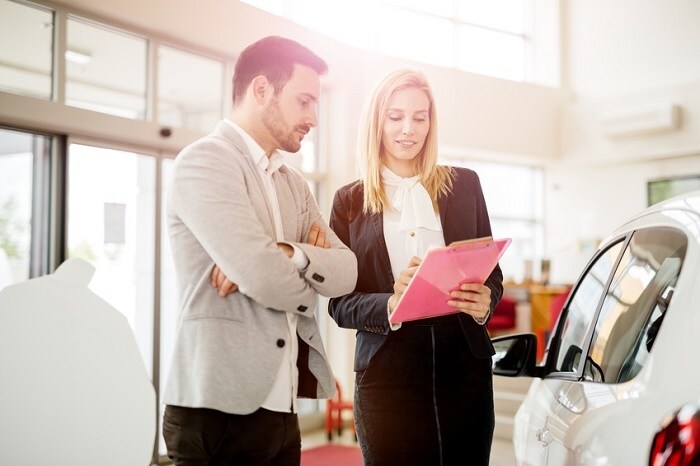 There is more than one way to drive home a Mazda car, and for many of our customers, that means purchasing from our selection of Mazda certified pre-owned vehicles. Buying a Mazda certified pre-owned vehicle at Heritage Mazda Bel Air comes with plenty of benefits, with one of the most appealing being the exclusive warranty.
Why Buy Pre-Owned?
Mazda certified pre-owned vehicles have received both an inspection and thorough repair from the manufacturer, if needed. The work that manufacturers put into these vehicles makes them feel and look practically new. Combine the fact that these vehicles leave our lot in superb quality and that they also feature a lower price tag, and you have an offer that is already pretty difficult to pass up. The Mazda certified pre-owned warranty only enhances this incredible offer.
Mazda Certified Pre-Owned Warranty
What can you expect from the Mazda certified pre-owned warranty? All models receive a 12-month/12,000-mile limited warranty. This warranty covers non-deductible repairs, which allows you to drive with complete peace of mind. On top of this initial warranty, you can take advantage of a seven-year/100,000-mile limited powertrain warranty. This warranty program covers every aspect of your engine from the freeze plugs to the cylinder block. As a result, any engine issue that may arise can be repaired without having to break your bank account.

Also included? 24-hour emergency roadside assistance, transferable benefits, zero deductible on covered repairs, and available extended coverage.
Heritage MAZDA Bel Air
There is a long list of reasons why buying Mazda certified pre-owned from our Mazda dealership is so beneficial, and these Mazda warranties are just the tip of the iceberg. When you visit, we'll give you the full laundry list of why buying a Mazda certified pre-owned car or SUV may be the best option for you.