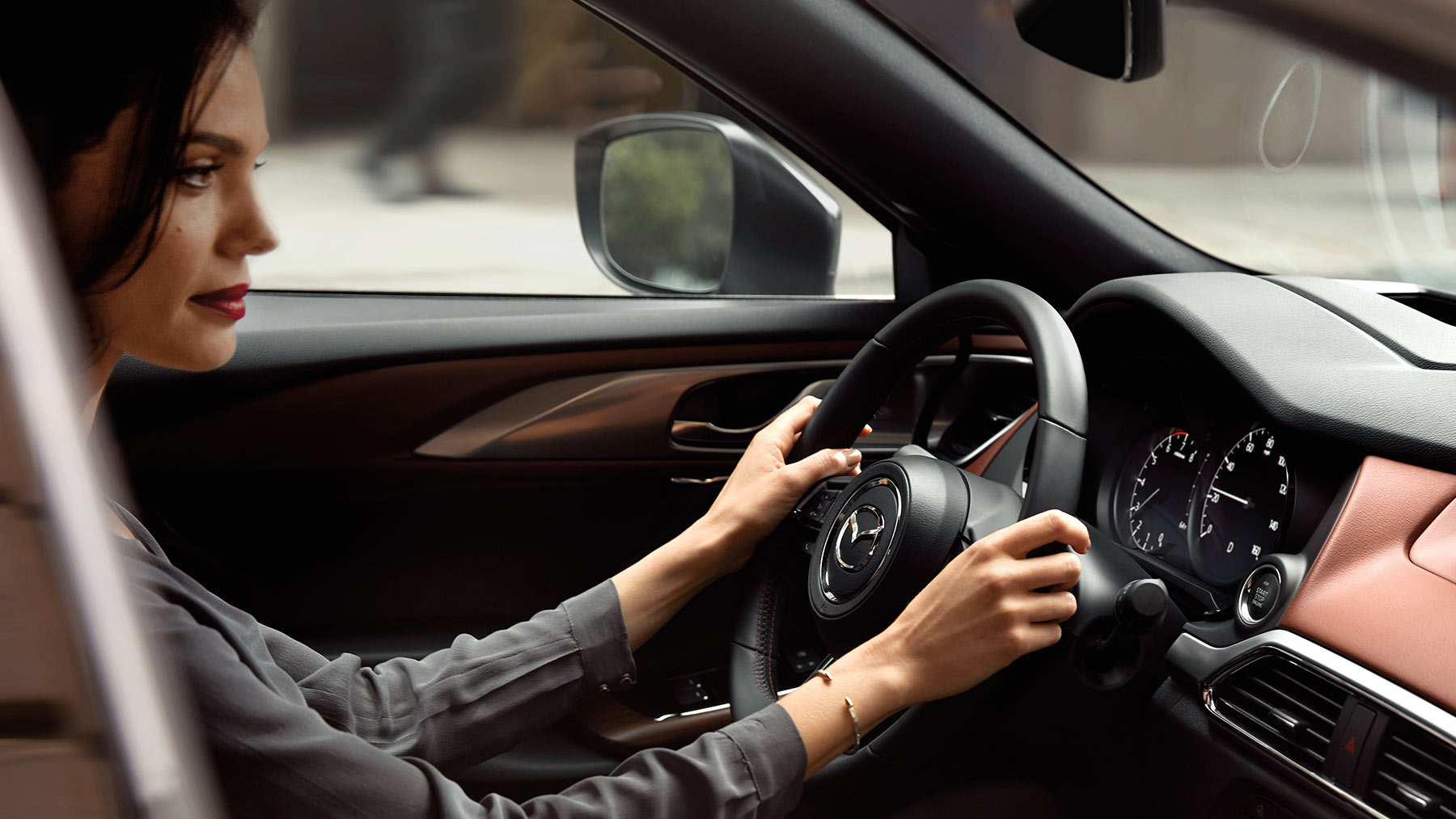 Shopping for a brand new 2019 Mazda model for sale in Bel Air and Fallston, MD is better than ever thanks to our new dealership location at 1800 Belair Road, across from the Fallston Walmart. If you're looking to check out the new 2019 Mazda CX-5, you may want to take it for a test drive first.
If you've finally found your next potential model, taking a test drive is one of the last steps you should consider before purchasing. While the test drive is a fun way to ensure that your chosen vehicle is right for you, it's also an essential part of the process because it allows you to experience what it's like to drive the vehicle. To help, we're providing a quick checklist of things to look out for.
Before you get into the vehicle, give it a quick inspection to make sure you like it. We recommend testing everything from the doors to the seats to the glove box. Take notice of how easy it is to get in and out. Once you're ready to take the vehicle on the road, make sure to adjust the seat, test the controls, and take note of how well you can see out of the car.
If everything is on order, it's time to start driving. Talk with our sales associate about your daily commutes and driving needs so we can get a sense of what you'll need from your new car. When on the road, you should see how well the vehicle handles, accelerates, and brakes. Pay attention to how it feels to drive as well.
You'll want to experience other areas of driving too like parking and passing on the highway. During your drive, take a moment to test out the tech features. Explore the model's various features like smartphone pairing and Bluetooth®. You'll also want to see how you like the safety features like blind-spot monitoring.
Calling to set up a test drive in advance is always welcome here at Heritage Mazda Bel Air, as it allows us to ensure we have the car you're looking for. However, please feel free to stop by as well. We're happy to help you in any way we can when it comes to getting you behind the wheel of the perfect model for you.