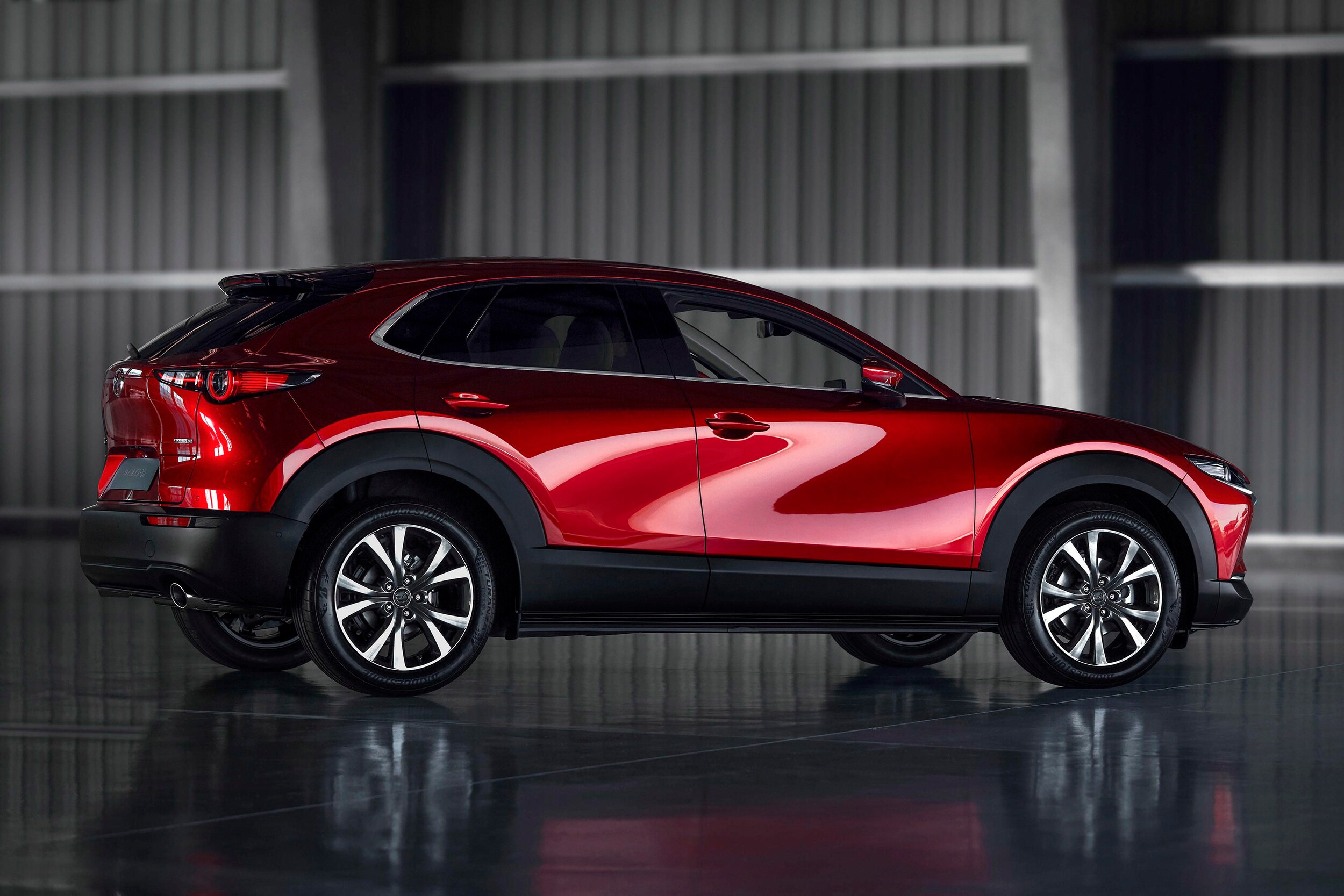 There's a lot that goes into researching your next car. From reviews to budgeting to the test drive, buying a new car is a process that can take some time. Here at Heritage Mazda Bel Air, we have a fantastic selection of new Mazda models for sale we're sure you'll love. If you're still in the research phase, we're happy to announce a new model for you to get excited about. We're talking about the 2020 Mazda CX-30.
Recently, Mazda automakers debuted the Mazda CX-30 at the 2019 Geneva Motor Show. Among the many concept cars that littered the showroom, the Mazda crossover proved to be a welcome addition, especially since you'll be able to get one.
The new Mazda crossover fits in between the 2020 Mazda CX-3 and the Mazda CX-5. It looks beautiful with elements that lend to both its SUV side and sporty side. While the general design is similar to other Mazda models, that fact doesn't take away from the luxury of the Mazda CX-30.
While we don't have exact numbers yet, we're pretty sure that the crossover will feature a 2.0-liter inline-four cylinder engine. In addition, the forthcoming SKYACTIV®-X compression-ignition powertrain is expected to be an option. It will also likely implement some mild-hybrid technology.
Inside you'll enjoy an upscale interior complete with the automaker's signature 8.8-inch infotainment screen placed on the dash. Cargo space is rated at 15.2 cubic feet which is large enough for most items.
We'll keep you posted on the Mazda CX-30 and when it will be available here in the Bel Air, MD area. In the meantime, feel free to visit our Bel Air Mazda dealership for everything from new models to Mazda service.