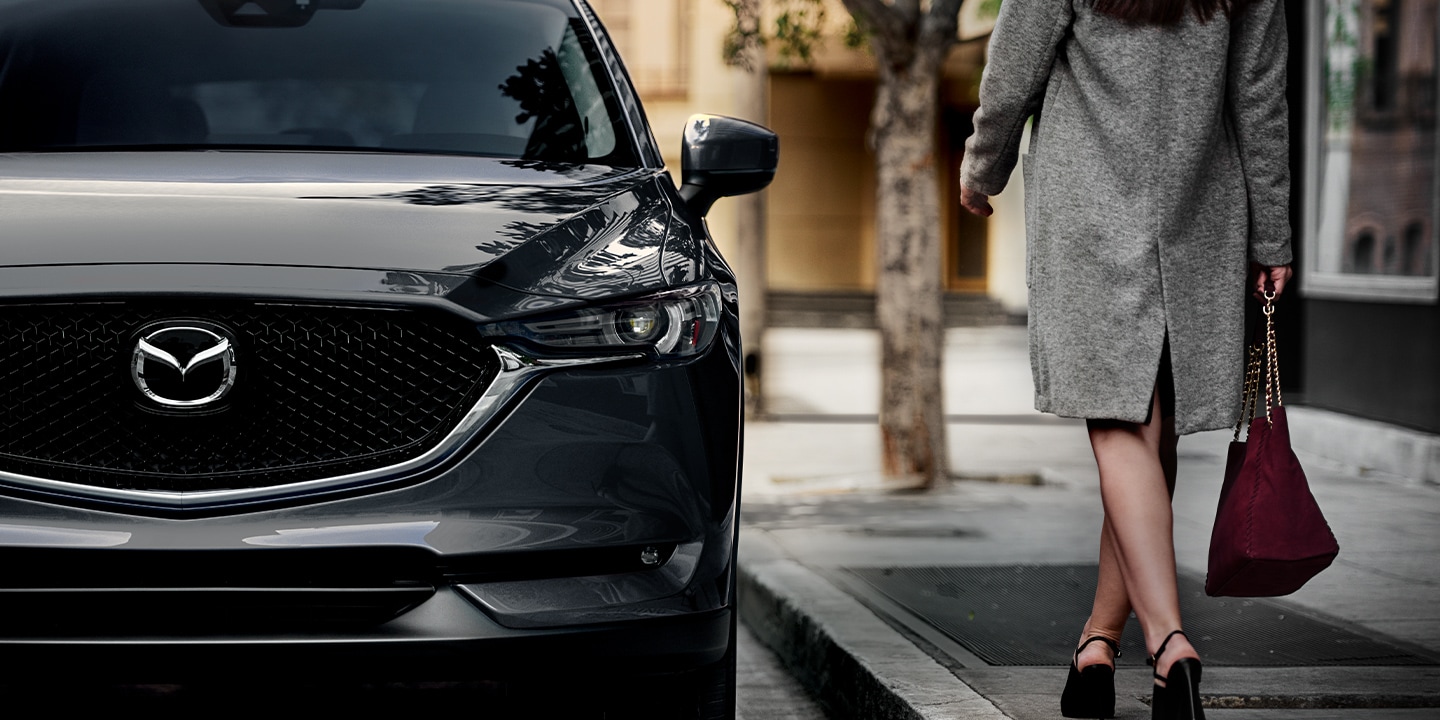 If you're interested in purchasing a high-performing and reliable compact SUV, you should certainly check out the Mazda CX-5. At Heritage Mazda Bel Air, we offer a wide variety of vehicles in our Fallston, MD showroom, and the Mazda CX-5 is among the most popular. We stock both new and pre-owned Mazda CX-5 models, sure to attract any type of buyer.
Mazda CX-5 Review
So, what is it like to sit behind the wheel of a Mazda CX-5? For starters, you can purchase a Mazda CX-5 model that dates all the way back to 2012. The first generation of the Mazda CX-5 set a fairly strong precedent, and every model since then has attempted to live up to this level of quality, power, and comfort.
No matter what year model you decide to opt for, you can expect a compact SUV with an engine beneath the hood that lends for some pretty zippy performance. Five people fit in all models of the vehicle, and while modern versions come with a wide array of safety and infotainment features, even older models were ahead of their time when first released.
The 2020 model of the Mazda CX-5 is particularly remarkable. For starters, you'll be put in charge of a 2.5-liter four-cylinder engine that roars out at a rate of 187 horsepower. Although, you can amp up that engine and bump that number to 227 horsepower. All models of the 2020 Mazda CX-5 come adequately equipped when it comes to safety tech too, including features like automatic emergency braking, adaptive cruise control, and active lane control no matter how much money you spend.
Heritage Mazda Bel Air
The Mazda CX-5 is quite the compact SUV, and our Mazda dealers can help you experience its power, comfort, and style firsthand. At Heritage Mazda Bel Air in Fallston, MD, we break the mold in what you can expect from your typical auto dealer. Contact us today to learn more about our new and pre-owned Mazda CX-5 models!