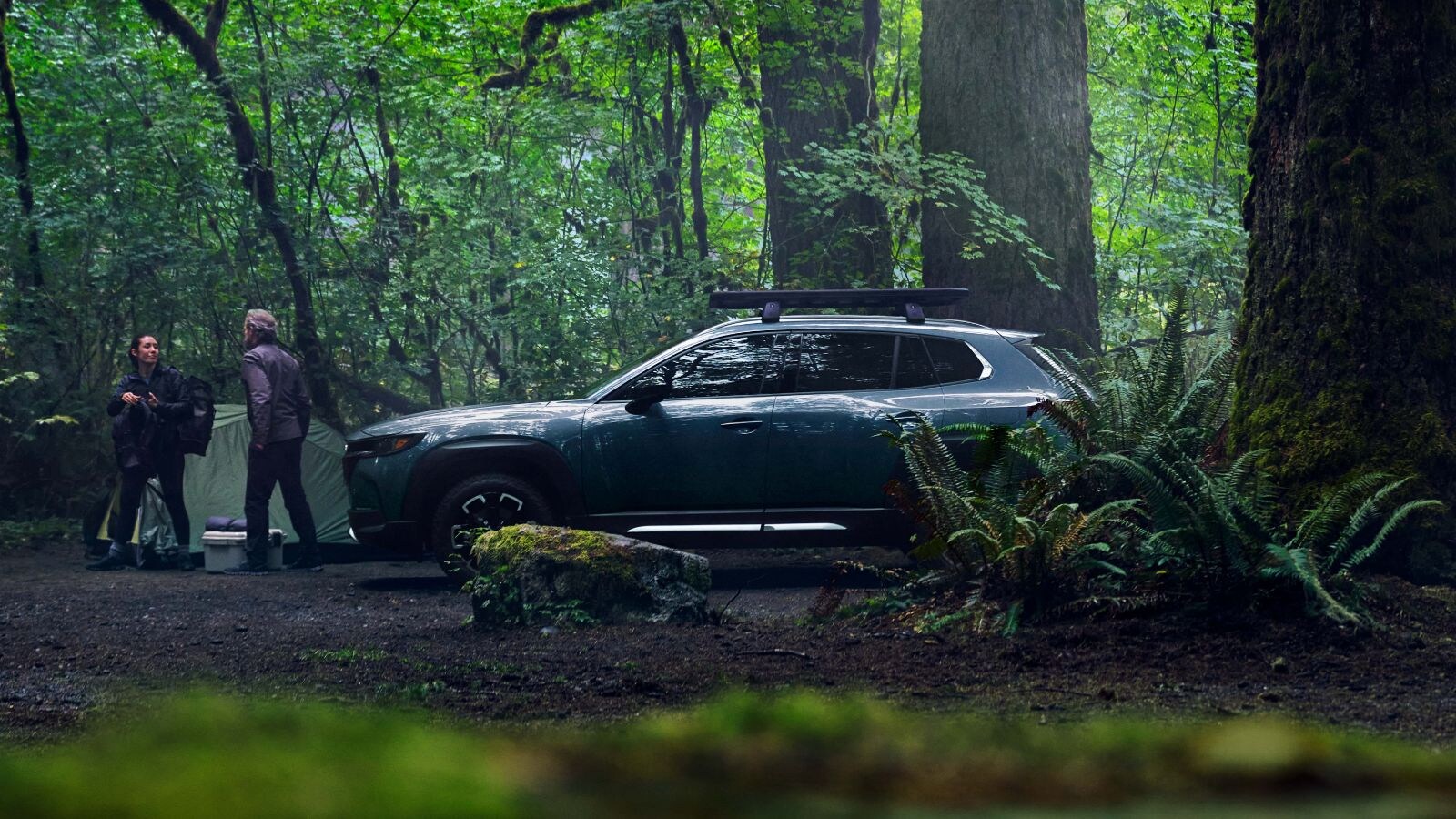 Mazda has pretty much mastered the SUV, especially in the compact category. However, this isn't stopping them from expanding their territory. The Mazda CX-50 is a brand-new model for 2022, and it's yet another fantastic addition to the lineup.
Power
The Mazda CX-50 comes with a 2.5-liter, inline-4 engine that produces 187 horsepower and 186 lb.-ft. of torque. The available engine is a 2.5-liter turbocharged 4-cylinder that offers 250 horsepower and 320 pound-feet of torque. A 6-speed automatic transmission is standard, as is all-wheel drive. Eventually, a Mazda CX-5 hybrid model will also be released.
Performance
Mazda vehicles are legendary for their handling, and the Mazda CX-50 will only augment that reputation. This SUV lets you customize your ride, and it offer drive modes for both off-roading and towing. You'll be able to adjust steering feedback, throttle response, and the tuning of the G-vectoring control system.
Styling
The Mazda CX-50 is kind of a more rugged version of the Mazda CX-5. As such, the front and rear bumper trim is meant to resemble skid plates. It also comes with black and silver wheels and black plastic cladding surrounding the wheel wells. A unique tan color called Zircon Sand is available, and it would be the perfect hue for off-roading in desert conditions.
The Mazda CX-50 won't be available until probably the spring at the earliest, but you can keep up with the latest news and information about it and other Mazda vehicles. You can sign up to receive updates, keep checking our website, or just get in touch with Heritage Mazda Bel Air for any additional information we have.