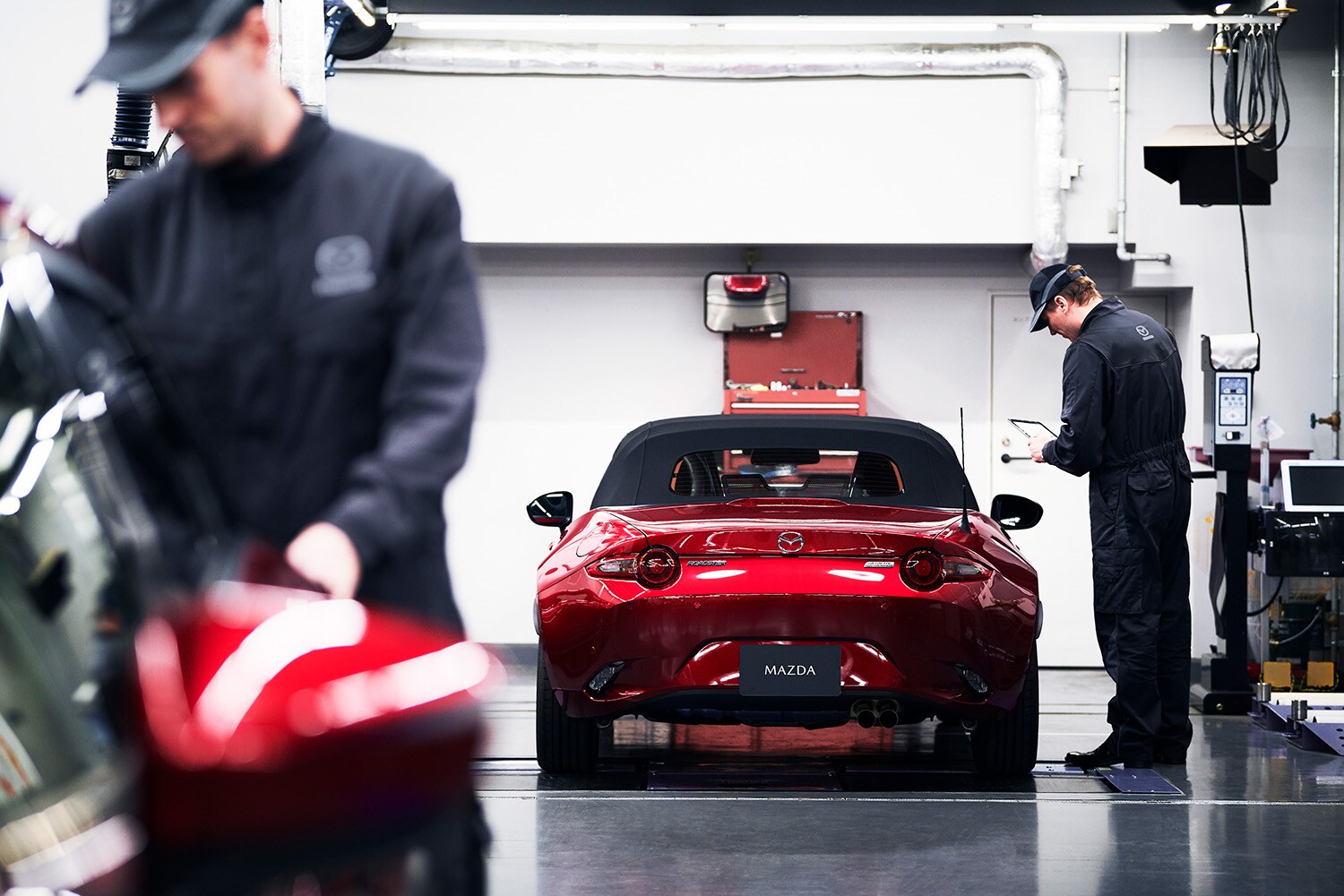 At Heritage Mazda Bel Air, our commitment to Mazda service is one of the driving forces behind our dealership. When you bring your Mazda in for any number of service or maintenance tasks, you'll want to know you're in good hands.
Today we'll go over some of the key points of Mazda service, and why our inspection service is crucial to your car's long-term health.
Mazda Servicing
Mazda dealerships take the utmost care in training our service technicians, and Heritage Mazda Bel Air is no different. Count on a full inspection and report card to tell you, in detail, what kind of condition your Mazda is in and what short- and long-term service we recommend.
Inspection Points
Beyond the basics, which can include oil changes, fluid level checks and fluid changes, and brake inspections here is a list of inspection points that our Mazda service center can perform.
Inspect all light functions
Inspect tire inflation and wear
Inspect and tighten bolts and nuts on chassis and body
Inspect and lubricate all locks and hinges
Inspect fuel lines and hoses
Inspect front and wheel suspension and ball joints
Inspect wheel bearing axial play
Inspect engine valve clearance
Inspect hoses and tubes for emissions
Long Term Service
Beyond regular maintenance and service checks, there are other tiers of long-term service tasks that are important to keep in mind. These occur at the 20,000-, 40,000-, and 60,000-mile mark and include many of the points above.
Also, keep tabs on your tires. They should be rotated every 20,000 to 30,000 miles, in order to prevent uneven wear.
Contact Heritage Mazda Bel Air for more information on the level of inspection and care you can expect from our service center and schedule a service visit today.